1920 Bowls Green
https://maps.nls.uk/view/101454838#zoom=7&lat=4742&lon=2296&layers=BT
On this map (click on the link) the Ruislip Bowls Club green is situated closest to the north side of Wood Lane. Note here the footpath from Wood Lane to Kingsend Avenue which is to the west side of the Tennis and Bowls Club. The footpath was constructed and the Tennis Courts and Bowls Green were built in approximately 1920 by Ruislip Manor Ltd.
The footpath still exists adjacent to Wood Lane Medical Centre.
Below is my sketch of how footprint for the two grounds had been implemented.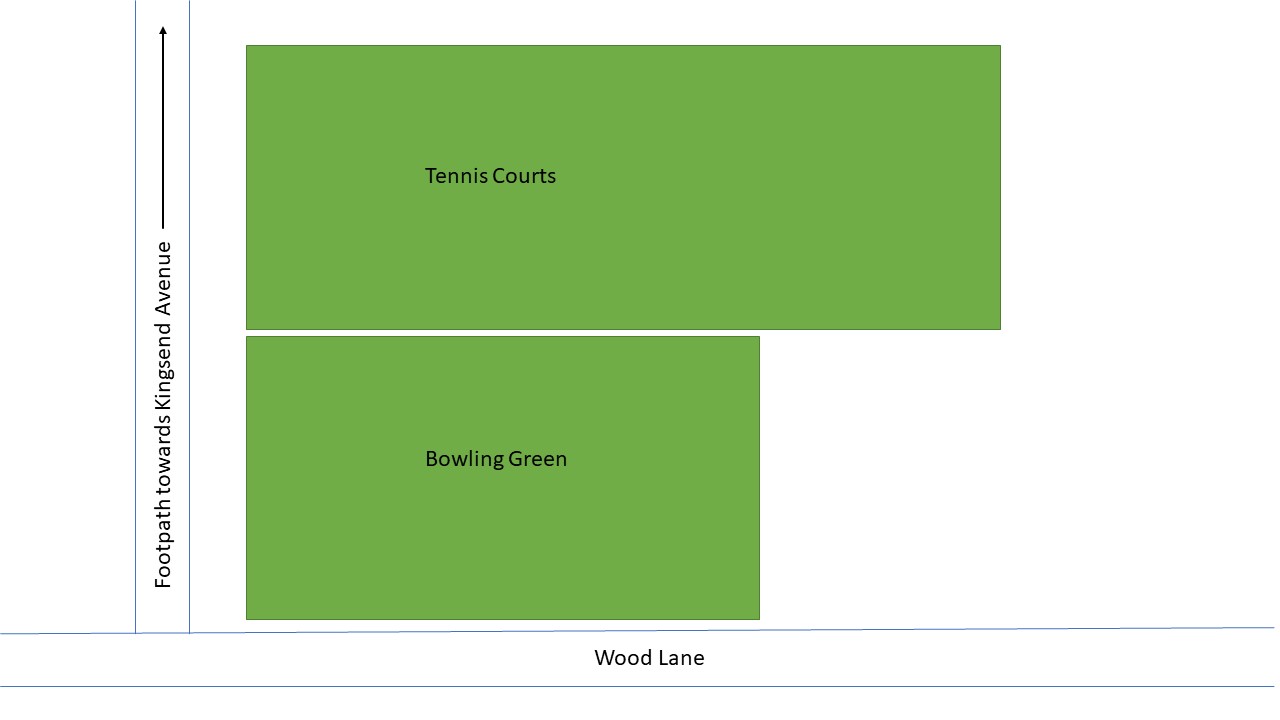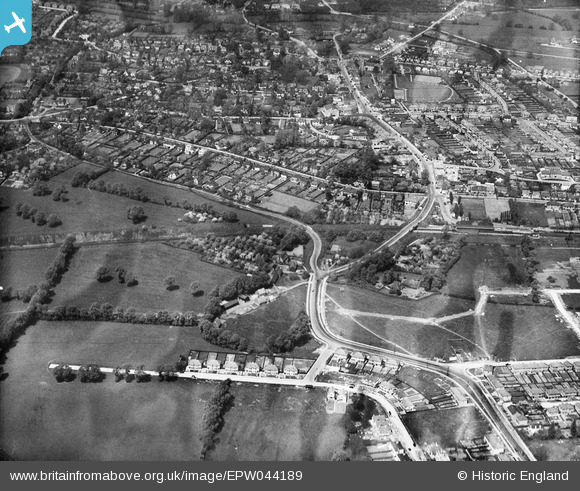 Ruislip 1930 - The Bowls Club Green can be seen in the centre of the photograph. The Bowls Green is closest to Wood Lane, the Tennis Club courts are the larger area just above.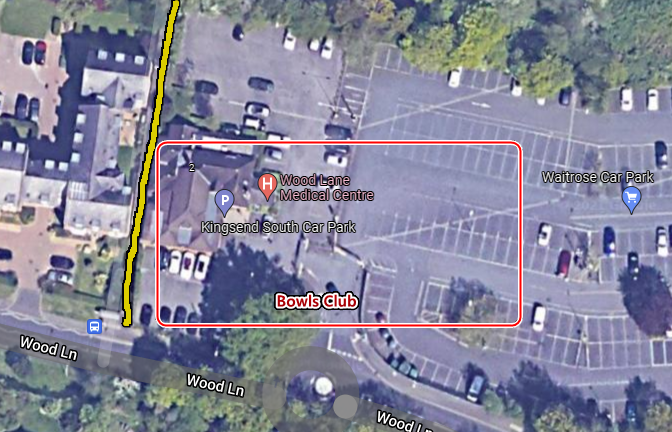 Ruislip 2021 (Google Maps Satellite view) - The original Bowls Green would have been approximately in the area I have marked with a red box (the tennis courts were to the north of the Bowls Green. Note the footpath (marked in yellow) which also appears on the 1938 map.